A view with a room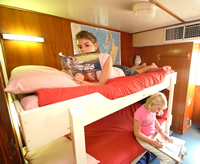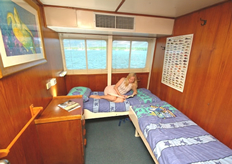 All the comforts of home from sleek beds to on-board barbeques await you. A range of ensuited and shared facility sleeping berths come with all linen and towels supplied, to make your sleep-over oh-so-easy. For larger groups, paddling to overnight island campsites can also be arranged, to combine the Boat Camp experience with traditional on-shore camp craft.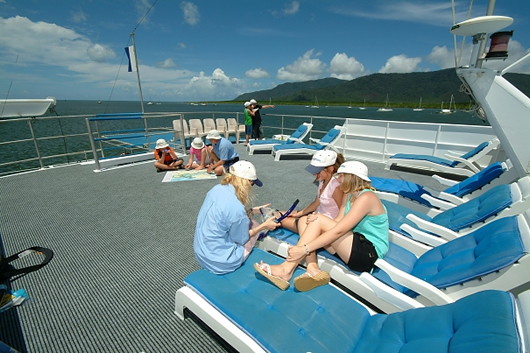 Camps are fully catered
From the sea to the table…nature's bounty extends to succulent seafood and other local produce that will energise 'oceanXplorers' for a day of new discoveries, skill testing and team building. A Boat Camp day begins with a good healthy breakfast, morning tea, lunch, afternoon tea and dinner are also provided. Special dietary requirements are also catered for.